When your form is complete, it is ready to be signed and submitted to both the House and Senate using your Senate password.
To sign your form:
•      Click on the form Signature field;
A validation process is run that checks all required entries for completed: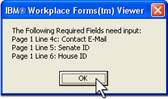 •      If any field on your form is not valid or is incomplete, a message will be displayed.  Please review this message carefully and click the OK button.  You must go through the form and correct the invalid fields or complete the required fields;
When the form passes validation, the Digital Signature Viewer window is displayed;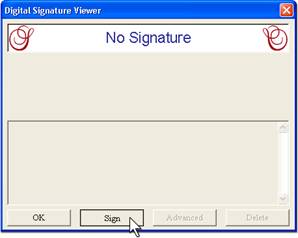 •      Click on the Sign button:
A signature screen is displayed;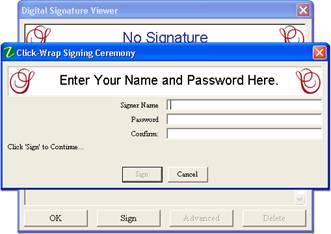 •      Enter the signer name, Senate password, then enter it again;
Note:  Senate passwords are case sensitive so it is important that you enter the password correctly
•      Click on the Sign button: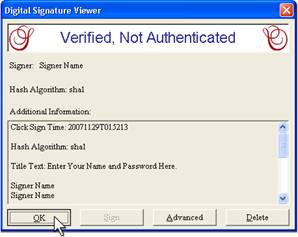 The signature screen is updated with your signature;
Note:  A signature status message is displayed that the signature is verified, but not authenticated.  This is normal.  The Senate ID number and password will be authenticated when you submit your form
•      Click the Ok button.

The signature and sign date are inserted, the form fields are locked, and the form is ready to be submitted to the House and Senate.